Applied Behavioral Analysis (ABA) is an evidence-based practice shown to be effective with individuals with autism.
Positive reinforcement and proactive strategies are used to address
areas including, but not limited to, the following:


Language skills


Social skills


Communication skills


Academic/cognitive skills


Following instructions


Peer interactions


Following daily routines


Self-help and
daily living skills


Behavior challenges
TTI provides Applied Behavioral Analysis (ABA) services for children and adults with autism spectrum disorders (ASD). ABA services are designed and supervised by experienced and dedicated Qualified Behavior Health Professionals (QBHP)/Board Certified Behavior Analysts (BCBA), implemented by bachelor level behavior technicians, and supported by senior level behaviorists.
ABA therapy begins with a comprehensive array of standardized behavioral assessments. These assessments provide the foundation of the individual's behavior intervention plan. This plan focuses on target areas to include communication, socialization and adaptive behaviors; ultimately to improve one's overall quality of life.
ABA services may take place within the clinic, community and/or home, and are based upon each individual's unique strengths and identified needs.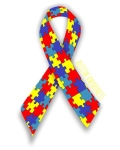 Autism services are available at both our Oxford and Sterling Heights locations.
TTI accepts referrals from Oakland Community Health Network, Macomb County Community Mental Health and through some private insurances. Please contact TTI at (248) 969-9932 for further information.