About Oxford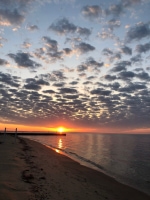 Picture Submitted by Mark Goodeman
The Oxford office is the main administrative office. It is also the primary provider for adults with severe and persistent mental illness services within Oakland County.
The Oxford location provides Oakland County residents with services including:
Psychiatric and Nurse Practitioner Services
About Clubhouse Inspiration
Clubhouse Inspiration is a community of people working together for a common goal, offering people living with mental illness hope and opportunities to reach their full potential. We operate on proven standards which have been developed by Clubhouse International over two decades which are effective in over 320 clubhouses worldwide. The basic components of successful clubhouses are the work-ordered day, employment programs, evening, weekend, and holiday activities, community sup port, outreach, education programs, and self-governance.
If you are in crisis, please call the National Suicide Prevention Lifeline at 1-800-273-TALK (8255)
or contact the Crisis Text Line by texting TALK to 741741.
Scroll for more
STERLING HEIGHTS
13213 E. 14 Mile Road
Sterling Heights, MI 48312
Main Line: (586) 939-4374
Fax: (586) 939-4783
Clubhouse Inspiration
1350 S. Lapeer Road
Oxford, MI, 48371

Main Line: (248)969-9375
Fax: (248)969-9478