About Saginaw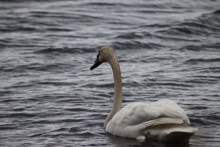 Picture Submitted by Mark Goodeman
The Saginaw office provides Saginaw County residents with services including:
Transitional Case Mangement
Bayside Clubhouse, also located in Saginaw, follows the Clubhouse Model, a psychosocial rehabilitation program available through local community mental health services programs to consumers with severe mental illness. Bayside Clubhouse provides consumers with an ongoing support network of staff, other Bayside members and the community. The program includes a work-ordered day, pre-vocational training,
supported employment and education, advocacy, peer support and community involvement.
If you are in crisis, please call the National Suicide Prevention Lifeline at 1-800-273-TALK (8255)
or contact the Crisis Text Line by texting TALK to 741741.
Scroll for more
STERLING HEIGHTS
13213 E. 14 Mile Road
Sterling Heights, MI 48312
Main Line: (586) 939-4374
Fax: (586) 939-4783
Clubhouse Inspiration
1350 S. Lapeer Road
Oxford, MI, 48371

Main Line: (248)969-9375
Fax: (248)969-9478